Great Plains Paralyzed Veterans of America (PVA) is a non-profit congressionally-chartered veteran service organization that has dedicated over 45 years to helping veterans with spinal cord injuries, as well as other individuals living with disabilities across Nebraska, Western Iowa, and Kansas. Great Plains PVA is dedicated to improving quality of life by advocating for effective healthcare, providing education, promoting equal opportunities, encouraging independence, and enhancing lifetime health and fitness.
Mission: To improve the quality of life of paralyzed veterans and other individuals living with disabilities.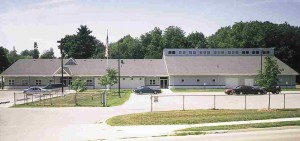 16th Annual Tee Off & Support Wheelchair Sports Golf Tournament
Sunday, June 3, 2018
Tiburon Golf Club
We are excited to move to a new 27 hole course this year to accommodate our growing tournament! If you're interested in participating or would like more information, you can download the 2018 Golf Registration form or register online at greatplainspva.org/GolfRegistration.html.
Proceeds from this tournament benefit our Adapted Sports & Recreation Program!
2nd Annual Great Plains PVA/AWBA Invitational
July 12-15, 2018
Thunderbowl Lanes, Council Bluffs
$20,000 Prize Fund!
This tournament is for wheelchair bowlers, but also features an Up/Down Tournament on Friday evening, July 13th for teams of local stand up bowlers and wheelchair bowlers bowling together.  If you're interested in participating, please download the registration form(s) below:
Great Plains PVA/AWBA Invitational Entry Form
Great Plains PVA-AWBA Up/Down Entry Form
For more information, contact Tournament Director, Dave Nelson at 402-208-4841 or dnelson68135@yahoo.com.
Photos from the 2017 Invitational:
Your Wedding, Your Way!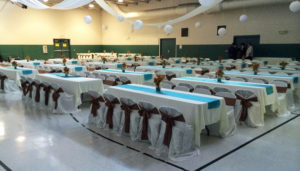 Planning a wedding?
Check out Great Plains PVA's hall for your reception!
Contact Angelina at 402-398-1422 or ramos@greatplainspva.org for details.
Learn how you can support Paralyzed Veterans of America by donating a vehicle!
Visit our Wheels Helping Warriors website www.wheelshelpingwarriors.org
or call 866-841-2023 to speak with a representative.  You may even earn a tax break!
Great Plains PVA accepts donations through the PVA G.I.V.E. Donation Program!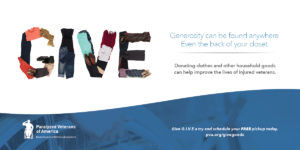 Please visit www.pvapickupservice.com to schedule a donation pickup in your area.